Capitol Tours:
Your safety is important to us. We ask that you comply with the following guidelines.
Our tours are limited to 40 guests per tour.
Book your tour online at www.pacapitol.com.
Arrive 15 minutes prior to your tour time and check in with the guide at the information desk.
The Welcome Center is now open.
Please feel free to use the hand sanitizing stations throughout the Capitol.
Disclaimer : While we are taking extra precautions to help keep you safe during your visit we cannot guarantee you will not be exposed to Covid 19.
Sincerely, the Capitol Tour Guides.
Watching Session
There are many ways to view the proceedings of the Pennsylvania House or Senate.
If you are visiting the Capitol, each chamber has a gallery that is open to the public. Seating is available on a first come, first served basis.
The Pennsylvania Cable Network, known as PCN, also carries live coverage of House and Senate sessions. This private television cable network provides 24-hour coverage of government and public affairs in the state.
You can also watch session live online via the link below. Check the schedule for upcoming session days.
Watching Session Live

Additional Resources
The following downloadable resources can help you get the most out of your visit the House or Senate chamber.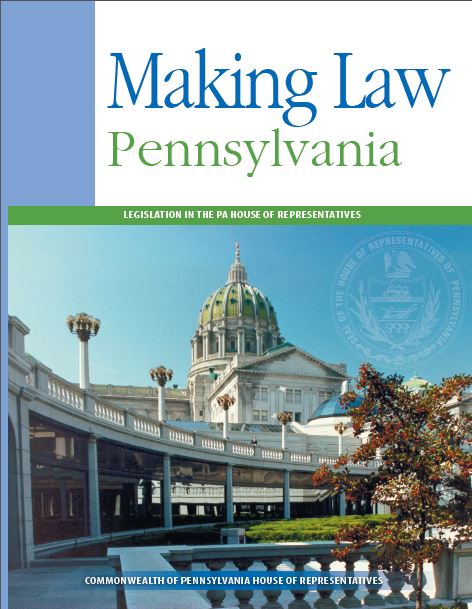 Making Law Pennsylvania
Have you ever wished that government would just step in and pass a law to correct some situation you find totally unacceptable? Fortunately for all of us, it's not that simple. Making law in Pennsylvania is a meticulous process - and for good reason.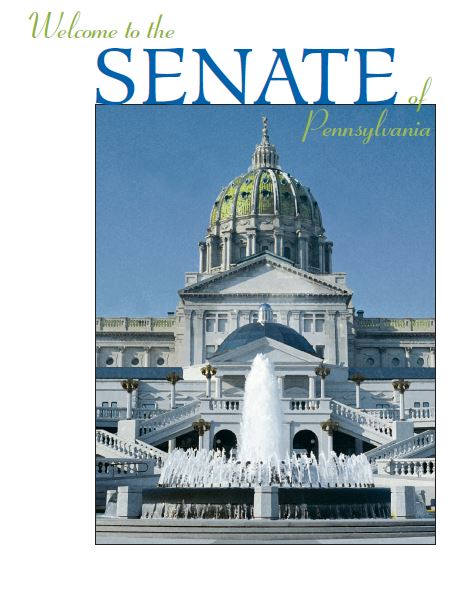 Welcome to the Senate of Pennsylvania
Learn about The Pennsylvania General Assembly, how a bill becomes law, and about a Senator's job.
Our House Pennsylvania
A Visitors Guide to the PA House of Representatives. Your visit to the House of Representatives is an opportunity to observe the House in action and learn more about this historic workplace that belongs to us all. Take a seat in the visitors' gallery and make yourself at home.