Capitol Tours:
Your safety is important to us. We ask that you comply with the following guidelines.
Our tours are limited to 40 guests per tour.
Book your tour online at www.pacapitol.com.
Arrive 15 minutes prior to your tour time and check in with the guide at the information desk.
The Welcome Center is now open.
Please feel free to use the hand sanitizing stations throughout the Capitol.
Disclaimer : While we are taking extra precautions to help keep you safe during your visit we cannot guarantee you will not be exposed to Covid 19.
Sincerely, the Capitol Tour Guides.
Pennsylvania State History
Hello Pennsylvania
Geared towards both children and adults, this booklet offers some basic and not-so-basic information about our state-- along with a quick review of who we are, what we stand for, where we came from, and what keeps us going.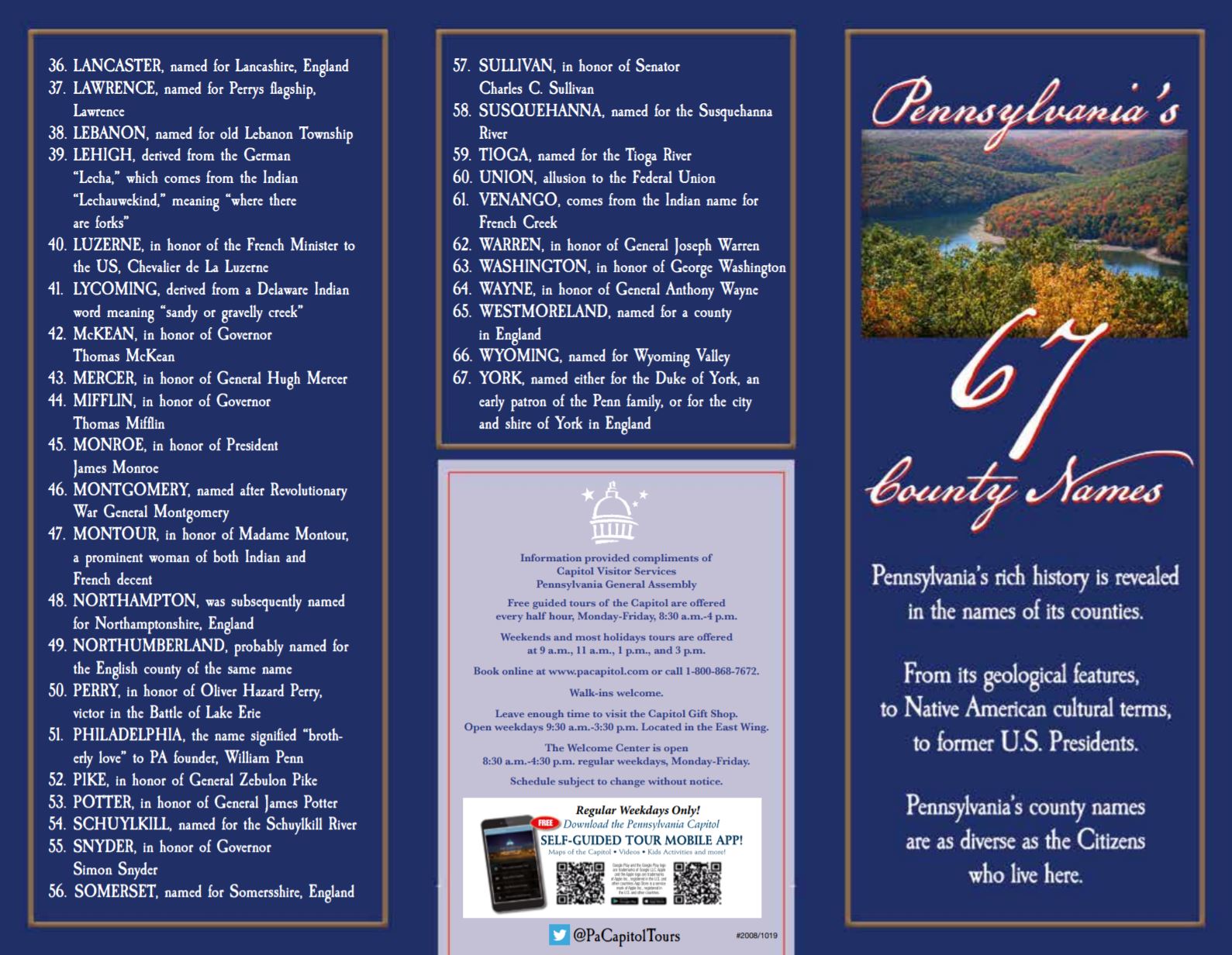 Pennsylvania's 67 County Names
Pennsylvania's history is revealed in the names of its counties. From its geological features, to Native American terms, to former U.S. presidents, Pennsylvania's county names are as diverse as the citizens who live here.
Pennsylvania Firsts in the nation
Pennsylvania was first in the nation for many goods and services you may not have expected.
Pennsylvania's State Symbols
Pennsylvania has many official "mascots". Each of these symbols is connected to history, honors a native species, or recognizes a product of importance to Pennsylvania's economy.