Reopening Guidelines:
Welcome back for guided tours!
Your safety is important to us. We ask that you comply with the following guidelines.
To ensure your health in the best way possible, we are limiting our tours to 10 guests per tour.
Book your tour online at www.pacapitol.com
Upon arrival, check in with the guide at the information desk.
Please wear a facemask that covers your nose and mouth. Masks should not be placed on children under age 2.
Maintain at least 6 feet between your group members and others throughout the tour. Please feel free to use the hand sanitizing stations throughout the Capitol.
We are limiting the number of people per elevator.
We apologize but the Welcome Center is closed at this time.
There is limited indoor dining and food selection at the Capitol Restaurant at this time.
Disclaimer: While we are taking extra precautions to help keep you safe during your visit, we cannot guarantee you will not be exposed to Covid-19.
Sincerely, the Capitol Tour Guides.
About the Pennsylvania Legislature
The Biography of a Bill
Learn how to read a Legislative Bill and how a Bill becomes law in Pennsylvania.
Making Law Pennsylvania
Have you ever wished that government would just step in and pass a law to correct some situation you find totally unacceptable? Fortunately for all of us, it's not that simple. Making law in Pennsylvania is a meticulous process - and for good reason.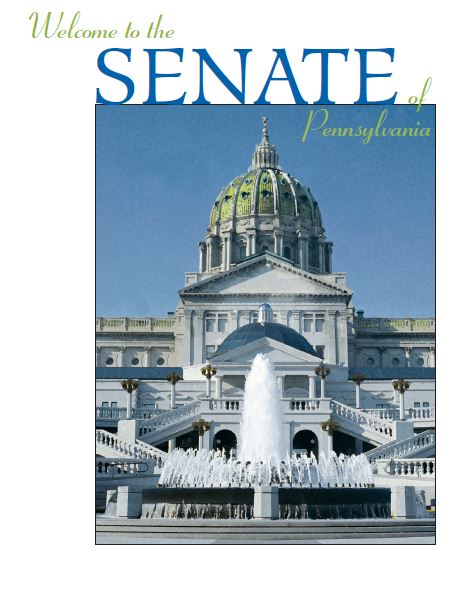 Welcome to the Senate of Pennsylvania
Learn about The Pennsylvania General Assembly, how a bill becomes law, and about a Senator's job.
Our House Pennsylvania
A Visitors Guide to the PA House of Representatives. Your visit to the House of Representatives is an opportunity to observe the House in action and learn more about this historic workplace that belongs to us all. Take a seat in the visitors' gallery and make yourself at home.